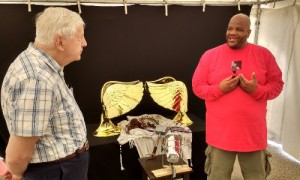 Coming to Wisconsin State Fair Park June 2019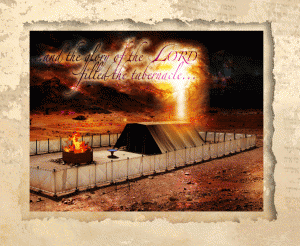 "Journey to the Holy of Holies" will utilize a life-sized, interactive and completely portable replica of the Tabernacle of Moses as a focus and catalyst for revival.

Why the Tabernacle?

It's the one component within Christianity that is both foundational to our beliefs and to every Christian doctrine.

It symbolizes the first time, since the Fall, that God made His presence known on the earth.

It's a reminder of when He made His name known to Moses, the very one who was chosen to receive the law of God.

It's a visual explanation of man's sinfulness, of His holiness and mercy, and of His provision of a way to first cover our sin, and then to wash it away entirely through the blood of the perfect sacrifice.

It is therefore an illustration of the old and new covenants – and of the Gospel of Jesus Christ.

The tabernacle is therefore an ideal device for focusing on the mission of unity within the body of Christ.

"Journey to the Holy of Holies" principles transcend denominational and doctrinal lines. Its message is not divisive; it's the core gospel and teachings of the Christian faith, celebrating what the evangelical Christian community has in common.

"Journey to the Holy of Holies" will reach out to various denominations, seeking sincere believers eager for revival, igniting the desire to bring the Gospel to the lost in Wisconsin, and making a powerful statement: that the Body of Christ is unified and on the offense, with our first objective being to recapture Milwaukee!